We at R T K & Associates, LLC are here to help you with your Bookkeeping, Business Accounting ,Tax and Business Advisory needs. We will focus on your business and individual needs and treat you as though you are our only client. We will advise you of any Financial and Tax opportunities that we may note as we work on the accounting for your business and during the preparation of your tax returns.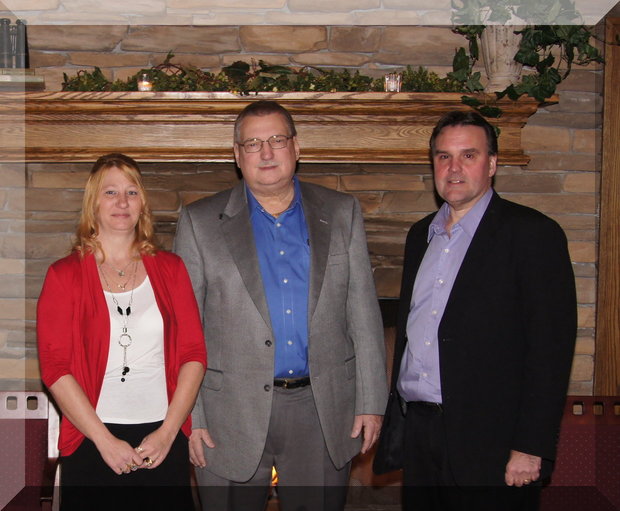 My name is Richard T. Knight, ATP, ATA (Accredited Tax Preparer, Accredited Tax Advisior). I started R T K & Associates, LLC an Accounting, Tax and Business Advisory Company 27 years ago with one major goal in mind, to give our clients quality service for a fair price. Clients deserve the very best with no exceptions. All of us pay enough of our hard earned money in taxes, so I don't believe anyone should pay a high fee to have their Accounting or Taxes professionally completed.
I completed and received my Certificate in Higher Federal Taxation from the National Tax Training School in Monsey, New York. The ATP, ATA credentials are issued by the Accreditation Council for Accountancy and Taxation (ACAT) and has been earned by practitioners who can handle sophisticated Tax Planning issues, including planning for owners of closely held business, planning for the highly compensated, choosing Qualified Retirement Plans and performing Estate Planning. Our expertise covers Tax Returns for Individuals, Business Entities, Fiduciaries, Trusts and Estate, as well as Tax Planning, Tax Consulting and Ethics.
I am an active member in good standing with the National Society of Accountants. Along with preparing and filing our client's Individual and Business Taxes, we tutor our client's in Retirement Planning, and Business Planning. Annual participation in Continuing Professional Education courses offered by local chapters of National Accounting and Tax Associations keeps my firm on the "leading edge" of ever-changing tax laws and accounting methods.
My goal is a minimum of 60 Hours of CPE Credits per year.
ACCOUNTANT:
At our firm, your Business Accounting Needs would be professionally handled by Thomas P. Trice, CPA. Tom has been a Certified Public Accountant for 28 Years and has practiced in the States of Ohio and Pennsylvania. Tom has substantial experience in completing Financial Compilations and Financial Reviews for small and medium size businesses. Other services that we provide include Bookkeeping, recommendations for enhancing a Business's Internal Controls and Financial Analysis related to any area of a client's operation. In addition we would be involved in providing additional strategic expertise in all areas of taxation including

Individual, Partnership, Corporations, and Non-Profit Organizations.

ACCOUNTANT / OFFICE MANAGER:



Our Accountant / Office Manager is Elaine M. Toth. Currently, she holds an Accounting / Business Degree, and is working toward broadening her credentials. Elaine maintains 40 Hours CPE Credits per year. Along with her great personality and her ability to "THINK OUTSIDE THE BOX", she has the capabilities to run the office effectively and efficiently with ease.






OTHER AREAS:
Computerized Offices and internet access ensures clients accurate, efficient, state-of-the-art service at a competitive price.
Visit the "Services" area of our site to learn more about the many Accounting, Tax and Business Services available to Individuals and Small to Medium Size Businesses.
Visit the "Contact Us" page for information regarding how to reach us via
telephone, fax or e-mail.
Visit the "Topics of Interest" section for information for the latest and upcoming changes pertaining to Tax Topics, Advisories and Financing.
Be prepared for the future, the "Tax Planning Tips For 2016 And Beyond" section can assist you in starting to plan ahead.
Feel free to contact the office anytime. We are here to help you with all of your "Accounting, Tax and Business Advisory Service Needs".